DEFEND FLORIDA – CANVASSING FOR FREEDOM, NON-COMPLIANCE AND MORE
Join the Defend Florida Community Canvassing Team
DEFEND FLORIDA Canvassing volunteers go door-to-door canvassing to identify DEAD and PHANTOM VOTERS on our voter rolls. Canvassing volunteers work in teams and receive training and app supported technology for capturing data. To date, we have collected over 900 AFFIDAVITS of registered voters who DO NOT EXIST or are DEAD or are registered at an address that is NOT a residential address. The goal is to gather 5,000 AFFIDAVITS by the end of September.
WHY CANVASS?
To provide hard evidence to support audit requests.
DESANTIS is VULNERABLE. We must purge the rolls of phantoms before 2022!
To support the need for a legislative solution to give the confidence back to the citizens of Florida to know our vote counts!
To get REGISTERED for TRAINING please CLICK THIS LINK and complete the form.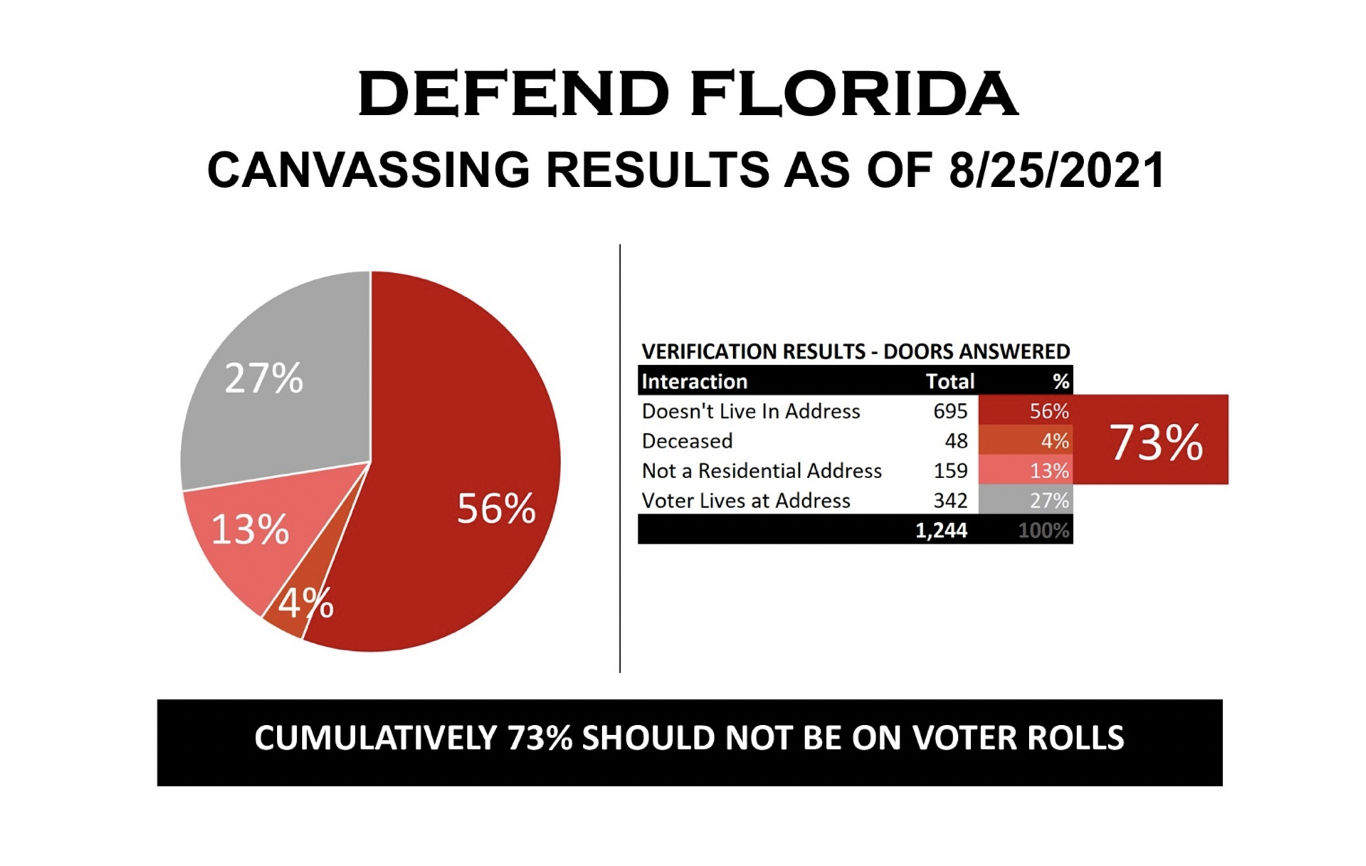 Defend Florida is canvassing in Florida using Bobby Piton's algorithm and Seth Keshel's targets. We have generated over 900 affidavits documenting phantom voters, deceased voters or voters registered at addresses that are not residential addresses.
We have canvassing teams throughout the state, and we have a goal of gathering 5,000 affidavits by September. DeSantis is vulnerable in 2022. We must clean our voter rolls prior to the 2022 election! Floridians are screaming for audits just like the rest of the country, but we need to prove we have a problem to get our soft RINOS to move on the issue.
Please join the canvassing effort by clicking here.
NON-COMPLIANCE AND FREEDOM FROM TYRANNY
NON-COMPLIANT – The Movie
Non-Compliance is our Greatest Superpower!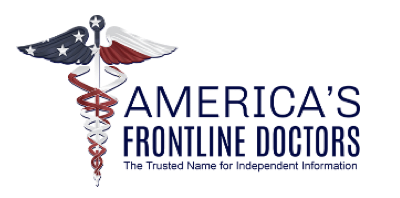 STOP VACCINE PASSPORTS
CLICK HERE TO SIGN THE PETITION.
CALL TO ACTION
CALL OR EMAIL Erin Grall, Chair of the House Election Integrity Committee
ERIN GRALL, Chairman of the Florida House Committee on Election integrity
met with citizen representatives from Defend Florida on Thursday Aug 26 for almost 2 hours. She listened to presentations from Seth Keshel, Liz Harris, Caroline Wetherington, Raj Doraisamy and the Defend Florida Canvassing Team about our evidence of election fraud and dirty voter rolls.
She was impressed by YOUR CALLS AND EMAILS OF CONCERN. (THANK YOU!)
She acknowledged that we have problems with our election systems and that our legislative solutions are worthy of bringing to the legislature.
She offered to connect us with key players who we will need to win over to move the legislative ball forward.
She is clearly an ally of the People. (Tidbit: She homeschools her children)
Please call and send emails to Erin to THANK her for meeting with us and her willingness to help in the fight!
Contact Information:
Chairwoman Erin Grall
317 The Capitol, 402 South Monroe Street
Tallahassee, FL 32399-1300
(850) 717-5054
Suite B2-203, 1801 27th Street
Vero Beach, FL 32960-3388
(772) 778-5005
Erin.Grall@myfloridahouse.gov
The following is a sample note you may wish to use:
"Dear Chairwoman Grall,
Thank you so much for listening to presentations from Defend Florida about the evidences of election fraud and dirty voter rolls last week.
Thank you for your willingness to help in the fight for We the People in Florida!
As a resident and a voter in Florida, I appreciate what you are doing for We the People in Florida.
May God bless you and your family.
Sincerely,"
Or you can also send chairwoman Grall a message through the House contact page by simply clicking this link.

COVID 19: WHAT THE CHURCH NEEDS TO KNOW
Please invite your pastor to this Zoom Call!
Leading Constitutional Attorney Jeff Childers
JOIN US FOR 75-MINUTES OF ACTION-PACKED, FAST-PACED DISCUSSION
TUESDAY, AUGUST 31, 2021, 2-3:30 PM EST
Review: What is the current information from official sources (CDC, FDA, NIH) (What is the truth? How bad is it? Are vaccines working? What is the path forward? What are you allowed to say?)
Discussion: the spiritual dimension. What is the spiritual problem posed by Covid-19? What is the response of the Church? How can we stay relevant in a constantly shifting landscape where reliable information is hard to come by?
Optional: Stay for Q&A, including answers to legal questions, following the main discussion
Email Brian and let him know you will attend. When he receives your RSVP, you'll get a link to the meeting.
LIST YOUR ORGANIZATION, BUSINESS OR CHURCH ON DEFEND OUR UNION'S PATRIOT PAGE
Defend Our Union is creating an exciting feature to connect the American people to each other and to organizations that support the constitution & liberty. It will feature a MAP of the United States. This map will be interactive so the user can click on their state and their local area and find YOU! That's right! We want to list your organization on our website so folks can find great Patriotic organizations, businesses and churches like yours! Go to:
FREE Online Constitutional Education
How to respond to an employer who is requiring employees to take the vaccine.
"I write with regard to the matter of potential covid vaccine and my desire to be fully informed and appraised of ALL facts before going ahead.
I'd be most grateful if you could please provide the following information, in accordance with statutory legal requirements:
Can you please advise me of the approved legal status of any vaccine and if it is experimental?
Can you please provide details and assurances that the vaccine has been fully, independently and rigorously tested against control groups and the subsequent outcomes of those tests?
Can you please advise of the full list of contents of the vaccine I am to receive and if any are toxic to the body?
Can you please fully advise of all the adverse reactions associated with this vaccine since it's introduction?
Can you please confirm that the vaccine you are advocating is NOT 'experimental mRNA gene altering therapy'?
Can you please confirm that I will not be under any duress from yourselves as my employers, in compliance with the Nuremberg Code?
Can you please advise me of the likely risk of fatality, should I be unfortunate to contract Covid 19 and the likelihood of recovery?
Once I have received the above information in full and I am satisfied that there is NO threat to my health, I will be happy to accept your offer to receive the treatment, but with certain conditions – namely that:
You confirm that I will suffer no harm.
Following acceptance of this, the offer must be signed by a fully qualified doctor who will take full legal and financial responsibility for any injuries occurring to myself, and/or from any interactions by authorized personnel regarding these procedures.
In the event that I should have to decline the offer of vaccination, please confirm that it will not compromise my position and that I will not suffer prejudice and discrimination as a result?
I would also advise that my inalienable rights are reserved."
IS YOUR EMPLOYER REQUIRING YOU TO TAKE AN EXPERIMENTAL GENE THERAPY AS A CONDITION OF EMPLOYMENT?
YOU HAVE A CONSTITUTIONAL RIGHT TO DECLINE ANY MEDICAL PROCEDURE.
The Religious Exemption
A complete list of religious exemptions with downloadable letters may be found by clicking here.
Example:
Personal Religious Exemption to Vaccine Based on the New Testament
I hereby assert my right to a religious exemption from vaccination. I am a Christian who believes in the Bible, including the teachings in the New Testament.
I am objecting to Covid-19 vaccines because I believe in and follow God and the principles laid out in His Words and I have a deeply held belief that vaccines violate them.
I sincerely believe that all human beings are image bearers of God, and this concept affirms the unique value of all human life. Mindful of the Sixth Commandment "You shall not murder" (Ex. 20:13), I believe that abortion is gravely wrong at every stage. Furthermore, I believe a physical body is given to each of us by our loving Heavenly Father. He created it as a tabernacle for our spirit to assist each of us in our quest to fulfill the full measure of our creation. Specifically, the New Testament teaches that: "Don't you know that you yourselves are God's temple and that God's Spirit dwells in your midst?" (1 Corinthians 3:16) "If anyone destroys God's temple, God will destroy that person; for God's temple is sacred, and you together are that temple" (1 Corinthians 3:17).
The Pfizer and Moderna COVID-19 vaccines in early development of mRNA vaccine technology used fetal cells for "proof of concept" (to demonstrate how a cell could take up mRNA and produce the SARS-CoV-2 spike protein) or to characterize the SARS-CoV-2 spike protein. The non-replicating viral vector vaccine produced by Johnson & Johnson required the use of fetal cell cultures, specifically PER.CG, in order to produce and manufacture the vaccine.
This mechanism for altering my God given body is the equivalent of a prohibited "unclean food" that causes harm to my conscience. Covid-19 vaccines to me are unclean. I believe in and follow God and the principles laid out in His Words and I have a deeply held belief that these vaccines violate them.
I make this request for the glory of God and consistent with my faith.